Apparels are an important part of everyday life. We all wear them and they form part of our identity and individualism. When it comes to the quality of the items we choose for our wardrobes, design is as important as fit and comfort. Therefore, any company involved with bringing fashion products to market needs to make sure they're doing everything they can to meet certain standards. Garment quality control should be implemented right from the beginning of the apparel-making process. From the initial sourcing of raw materials up to point of sale, it's important that clothes are made with the best procedures in place at each stage of production. After all, if one part of a product isn't up to scratch, the whole thing could unravel, and business reputation will also be damaged in the eyes of the customer.
One of the main considerations when judging the quality of a garment could be differing shades of colors, fabric defects, quality of fibres, exposed notches, loose threads, pulled yarn, holes, bad stitching or stains, to name a few. Garments need to look right with the correct formation, feel and fall. They should have the right physical properties and color fastness while their finishing properties and final presentation should also be in order.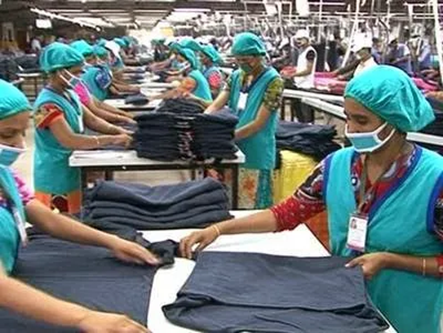 A skilled quality assurance manager in the fashion industry should have a strong foundation in being able to inspect and detect fabric defects, manage different colors and ensure that garments fit well when evaluating points of management. Crucial aspects of quality assurance involve the technical know-how of utilizing the right quality management tools, leveraging statistical quality control, evaluating the condition of the factory and more. Due to the huge volume of garments produced in a factory every day, statistical sampling is an important skill set needed to perform one's tasks effectively. Yet, other techniques such as apparel color management and understanding different points of measurement are needed to complement such a skill set if one desires to specialize in the fashion industry.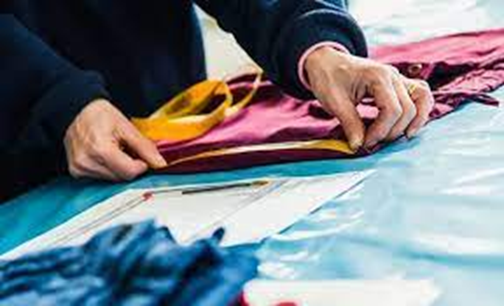 When performing the final inspection, it is imperative to have a strong foundation in understanding sewing, sizing and colour defects. Without these essential skills, the inspection report may not be accurate. A strong foundation in fabrics, stitches and seams are essential to identify suitable testing protocols based on the apparels produced as well as the needs and requirements of the factory.
What are the principles of quality assurance?
Quality Assurance (QA) is the systematic monitoring and evaluation of the various aspects of a project, service or facility to maximize the probability that standards of quality are being attained by the production process. Quality Assurance cannot absolutely guarantee the production of quality products.
Two principles included in Quality Assurance are:
"Fit for purpose", the product should be suitable for the intended purpose, and
"Right first time", mistakes should be eliminated.
Quality Assurance includes regulation of the quality of raw materials, assemblies, products and components, services related to production, and management, production and inspection processes. Quality is determined by the product users, clients or customers, not by society in general. It is not the same as 'expensive' or 'high quality'. Low priced products can be considered as having high quality if the product users determine them as such.
In order to ensure that a brand's quality standards and expectations are met, manufacturers rely on quality assurance systems through the process of designing, producing, evaluating, and assessing garments. It is crucial that the quality assurance system is followed during each stage of production.
For apparel and accessories there are 3 main phases of inspections involved:
• Raw materials inspection for fabrics and accessories
• In process inspection
• Final inspection and tests
If the systems are not being controlled and kept up one might risk one of the following occurrences:
• Rejection of products, accessories
• Require outside quality control services (extra expenses)
• Degradation of Factory and Brand Value
• Low motivated employees, nobody wants to get blamed
• May cause for a recall
• Delay in production times
When to use a quality control inspection?
1. Initial or Pre-Production Inspection (IPI or PPI):
The Initial Production Inspection checks the materials or components stored by the manufacturer to produce the order.
2. During Production Inspection (DPI or DUPRO):
The During Production Inspection checks semi-finished or finished goods and takes place when a minimum 40% of the order has been produced.
3. Final Random Inspection (FRI) or Pre-Shipment Inspection (PSI):
The Final Random Inspection, or Pre-Shipment Inspection (PSI), checks finished products when at least 80% of the order has been export-packed.
4. Container Loading Supervision (LS):
Container Loading Supervision ensures that the order is completed and safely loaded in a container before shipment
Importance of apparel testing
Global quality standards of apparel are technology driven, benchmarked by the buyers and ultimately product oriented. Quality evaluation is not only to ensure a quality product but also to endorse product safety, prevent recalls, minimize customer complaints and promote repeat sales. When consumers buy apparels, they suspect about the quality and expect some change in shape and colour after washing. But the degree, to which this happens, entails the difference between satisfaction and disappointment. Prediction of such performance is only possible through comprehensive testing services. Many garment properties are important to the final customer. Some are highly specialized in nature, but there is a core series of tests that are applicable depending on the end use of the product. There exist internationally recognized standards applicable for Europe and United States and broadly denoted as ISO, BS, EN, BSEN, DIN, ASTM, and AATCC. In addition, many retailers around the world have their own standards and test methods. Methodology and equipment vary but basic objectives remain the same. In apparel testing, requirements of performance, safety, quality and labelled claims are enveloped in a package commonly called as testing protocol.
Unfortunately, no single testing protocol is available in the apparel trade. Depending on the fibre and fabric type, weight, style, finish, accessories, country of export and end use of the product, testing protocol varies. It is important to note that all standards and regulations encapsulated in the protocol have one or both of the following aims: safety and quality. While quality is related more to general consumer satisfaction, safety is an important aspect as products not meeting regulations can jeopardize the health of the consumer.
Concluding remarks
Quality assurance helps a company create products and services that meet the needs, expectations and requirements of customers. It yields high-quality product offerings that build trust and loyalty with customers. Not implementing a good approach to good quality management when it comes to apparel can be costly for a business or brand. Waste of materials is not only expensive but also damaging to the environment. Valuable working relationships are being built when working with different parties in the supply chain. When procedures aren't as smooth as they should be, it may upset potential business relationships. One should keep the final buyer in mind at every stage of the process. Not making sure the products are of the best quality and in the best condition is unreliable and customers won't stick with if they are let down once with a defective product due to carelessness with what's being made.
BY
Dr. Subrata Das
Professor (Fashion Technology)
B.I.T, Sathyamangalam.